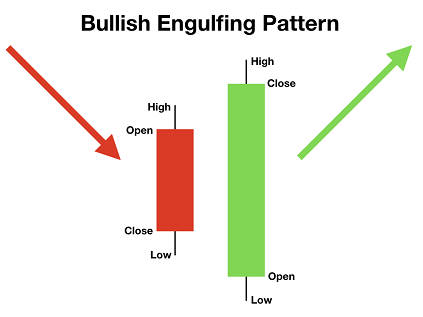 BULLISH ENGULFING PATTERN TRADING STRATEGY
In this blog, I will coverup one of the most used pattern for buying entry that is the bullish engulfing pattern. In bullish engulfing, First candles price open and seller came into control and push price all way down lower and closed near the low. After that second candle opens near the low or below the previous low and buyers becomes active and push all the price at higher and closing the near highs which are above the previous high. So basically, the Second candle covers up an entire previous candle as shown in the above image. This indicating bullish sign were buyers in control. The larger bullish engulfing candle is more significant to trade. This is the basics of the bullish engulfing pattern now let's look how to trade in the bullish engulfing pattern step by step.
Firstly, Draw the support and resistance levels on the chart. Below is the example of HDFC Bank support and resistance level based on 14th January Closing.
Now we know support level of stock where more chances of a trend reversal. Wait till price come down near support. Once price trading near support then points out the bullish engulfing pattern. Checkout image below on 15th January 2021 at 11:15 AM it we have seen the bullish engulfing candle formed near support level in HDFCBANK.
Now we have confirmation of trend reversal so we can enter in that trend at closing of bullish engulfing candle. We can place our stop loss below the low of engulfing candle/support zone and target would be next immediate resistance.
Above is the example of Entry, Stop loss and target in HDFCBANK.
Result: Target Achieved in HDFCBANK in morning of 18th January 2021 as per our levels.